Travel Oregon
Travel Oregon pursues the goal of making Oregon the nation's premier cycling state, heading a coalition of state agencies, bicycle tours and others. BRNW works with Travel Oregon on initiatives related to cycling tourism, and our Executive Director Jim Moore contributes regularly to their website and serves as a Travel Oregon "Ask the Expert" resource for all things cycling in Oregon.
See what Oregon has to offer as a cycling tourism destination here.
Oregon Scenic Bikeways Program
Oregon has the only Scenic Bikeways program in the nation, and BRNW team members have been involved in it for more than a decade. We feel it's particularly important to support cycling in our local community, so we have provided funds and time to both the Twin Bridges Scenic Bikeway, which starts and ends in Bend, and the Madras Mountain Views Scenic Bikeway, which begins and ends in Madras.
Find more information on Oregon's innovative Scenic Bikeways program here.
Tour des Chutes
Tour des Chutes is a bicycle ride supporting cancer care and survivorship, raising money for the St. Charles Cancer Center/Survivorship and the LiveSTRONG Foundation. This multi-distance cycling event takes riders on some of the most scenic roads in Central Oregon.
Learn more about this Central Oregon cycling event here.
Safe Routes to School
BRNW has been a regular supporter of Safe Routes to School, a partnership between city and county agencies, schools, community organizations, neighborhoods and schools that work together to create opportunities to make walking and biking to school and throughout the community fun, easy, safe and healthy for all students and their families. Schools and communities have the best chance of success when they combine expertise, resources and program elements that consider the "5 E's of Safe Routes to School": Encouragement, Education, Enforcement, Engineering and Evaluation.
Take a deeper look at how this program encourages kids to bike to school here.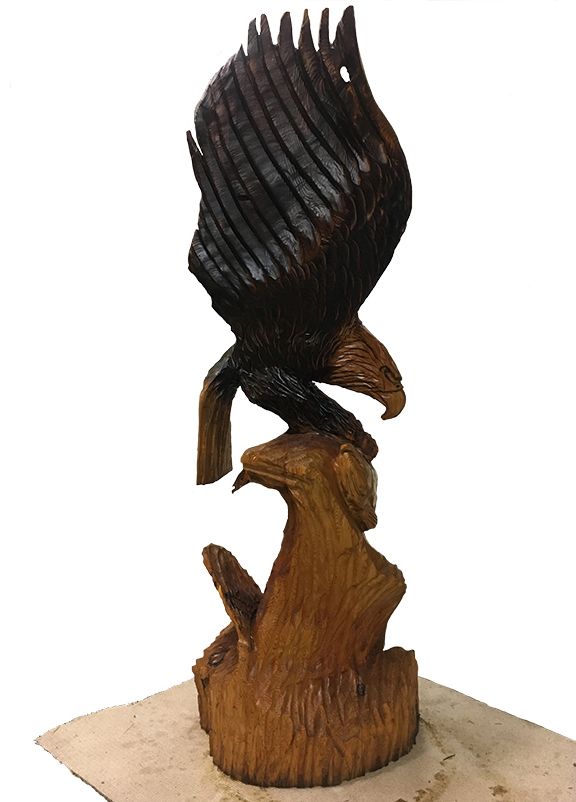 McKenzie High School
During the 2017 Oregon Bicycle Ride, BRNW held a fundraising raffle where riders could enter to win a hand-carved wood artwork. The purpose was to purchase a large chainsaw-carved sculpture of an eagle – the mascot of McKenzie River High School in Blue River, a town we stayed in overnight. We raised enough from the raffle to buy the carving and donate it to the school.
Bicycle Rides Northwest
5725 NE Cleveland Avenue 
Portland, OR 97211 
503.281.1526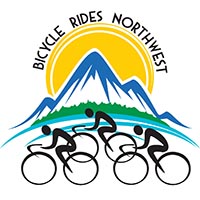 Sign up for our newsletter, to get
all the BRNW news first.