Faithful readers (and that's a pretty select group, I imagine) will recall that my last post was about not coming in and making too many big changes to an event structure that already hums along quite well.
So, of course, today I'm going to talk about some changes we'll be making. I'm perverse that way.
But fear not – nothing earth-shaking here, and hopefully you'll see it as all to the good.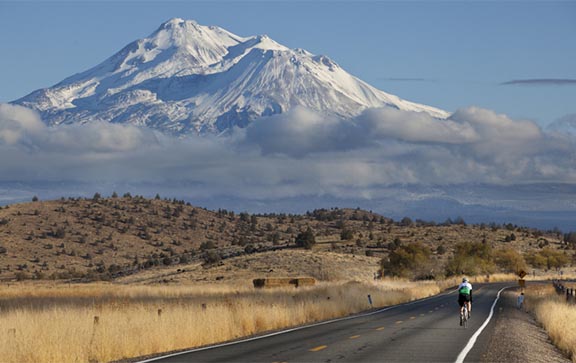 Let's start with one of the most exciting things: We're gonna have a new website! It was time for a refresh, so we decided to build something sleek and shiny, while still keeping the same basic structure and content. Except, way more pictures.
We'll be debuting the new website when we open registration in December, and I think you're going to love it – it really conveys the beauty of the Northwest, the distinct vibe of a BRNW ride, and how we focus on the rider experience as our number-one goal. Alice Bonham, who designed our event jerseys for 2017, is building the site for us, and her artistic touch is unmistakable.
Another thing the website will have is some killer videos of our routes and what it's like on a BRNW ride. We're teasing this; we released the BRNW Oregon 2018 video on Facebook this week, and BRNW California 2018 will be coming soon. Check it out if you haven't already! Phil Bard and his video drone are game-changers.
Next: Did I just call our events "BRNW Oregon" and "BRNW California"? Why, yes, I did – thanks for noticing. One of the things I've been struck by as I've immersed myself in this organization and event is that very few people remember – or even know – our correct name, or even our rides' names. We started out as the Oregon Bicycle Ride back in 1987; after we expanded into neighboring states in 2001, it was eventually time to encompass the Northwest in our name. But for some reason many people can't get it right: Bicycle Rides Northwest, Oregon Bicycle Ride, Idaho Bicycle Ride become "Northwest Bike Ride" (on a recent invoice), "Ride Oregon" (someone who's actually ridden OBR) and "the other one, the smaller one" (a rider in my club; thanks a lot).
So we're going to focus on the easiest, most memorable thing: BRNW. That's the organization, that's who we are. And so our rides are BRNW Oregon, BRNW California… you see where we're going here. Small thing, maybe, but we're proud of what we do, and we want people to know our name(s). BRNW Rules!
I also mentioned previously that we take our rider survey results very seriously. Now, I've always taken an "Olympic gymnastics scoring" approach to these things – throw out the high and the low. Someone's always going to think you're the best thing ever, and there's always going to be someone who can't be satisfied. But in between there are sooo many nuggets to be mined. And that's what we've done.
We talk to our contractors and Team Leads every year after the events, to see what we might want to improve/change. And that's where the survey results come in. So in 2018 we'll make our fantastic food service even better, with a few new wrinkles suggested by riders.
And we're refining our water stops, and planning to add toilets earlier in the route to take care of all that morning coffee. We're tweaking our Camp Central ordering, to have more of the beverages our riders like best. We're adjusting entertainment performance times – interestingly, the surveys showed an almost perfect 50/50 split on preference between late-afternoon and evening entertainment, so we'll balance it out. And we're going to offer a few extra pieces of BRNW apparel this year, since so many of you said you already had too many jerseys. Plus, we'll offer two different heights of sock style for our gift to riders; this wasn't mentioned in surveys, but I've been seeing a lot more tall socks out on the road in the last year or two, so we'll see if you like those better.
See? Little stuff – but if any one of these things makes your rider experience that little bit better, totally worth it to us.