Register now for a ride (or both rides!)
You are so close to ensuring you're going to have a great adventure in 2018!
It's pretty simple: You can sign up for BRNW Oregon, BRNW California, or really go for the gusto and do both. We use SignMeUp as our registration vendor; click on either event below to go to registration, where you can sign up for one or both rides. You won't be charged a service fee (we cover that), and you must register online using a credit card.
A note: Over the last three years, all our rides have sold out the 300 available spots, sometimes really quickly – don't wait too long to pull the trigger, because we don't want you to miss out.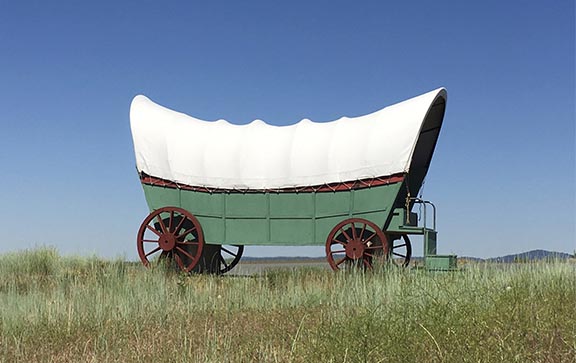 Join us for "Ride the Range," our 2018 ride through Oregon's history as an integral part of the Western lifestyle.
Family of 3 or More: $985 per rider
Both Rides, Individual: $1,995
Both Rides, Family of 3 or More: $1,955 per rider
Tent & Porter Service (limited): $400
Chair Service (limited): $25
"The organization and the for-the-riders philosophy are absolutely tops."
Scroll down to view Registration Policies.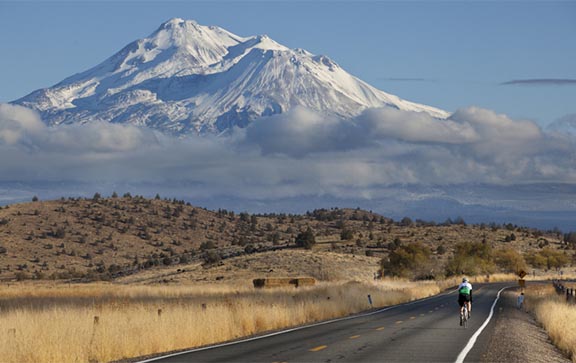 Join us for "Spirit of Shasta," our 2018 ride through the wilds of far northern California.
Family of 3 or More: $1,035 per rider
Both Rides, Individual: $1,995
Both Rides, Family of 3 or More: $1,955 per rider
Tent & Porter Service (limited): $400
Chair Service (limited): $25
Rider Cancellations
It happens – sometimes riders have to cancel due to injuries, illnesses, last-minute date conflicts or other unanticipated situations. Here's the scoop on our policies. And did we mention that you can/should purchase trip insurance? (See below)
If you cancel more than 30 days before the event, we'll promptly refund your registration, minus a $150 processing fee. (BRNW OR by June 21; BRNW CA by July 4)
If you cancel fewer than 30 days before the event there is no cash refund, but we'll offer you a 50% credit you can use for a ride the following year. This credit doesn't guarantee entry for the following year's ride; it's still your responsibility to register before all spots fill up. (BRNW OR after June 21; BRNW CA after July 4)
If you cancel within 7 days of the event, we can't provide any kind of refund or credit; we've already committed funds to vendors and other costs. Please don't ask for an exception, because it's impossible to determine which cause might merit one. (BRNW OR on July 14 or later; BRNW CA on July 28 or later)
If you have to cancel, let us know right away via email, at info@bicycleridesnw.org. The date we receive your request will be the date used to determine your refund or credit.
Event Cancellations
If a BRNW event must be cancelled due to a natural disaster, weather event or any other situation beyond our control that threatens the health and safety of our riders and staff, we will refund the portion of each rider's registration fee that is not already paid or committed to our contractors and vendors.
Wait List
Once we've reached the maximum number of riders we've set for a ride, we'll establish a Wait List. Spots on the list will be filled in the order registration applications are received.
To be put on the Wait List, you have to complete the registration process on SignMeUp. This includes providing your credit card information – but your card will not be charged unless you accept a spot that opens up.
If spots open up for the event, we'll contact riders on the Wait List to offer a spot, working down the list in order. If we contact you, you'll have two calendar days to respond. If you don't respond within two days, we'll extend the offer to the next rider on the list. If you don't respond within two days but want to remain on the Wait List, once you do respond you'll be offered the next available spot. If you're on the Wait List, please check your email on a regular basis, and respond to any email notifications promptly.
We'll publish the Wait List on our website shortly after a ride has filled, and update it if people are moved from the Wait List to the registered rider list.
Transfers
If you're unable to attend the event you're registered for, you can transfer your registration to another rider – as long as we don't have a Wait List. People on the Wait List have priority over transfers. Transfers will be subject to a processing fee of $75. If you'd like to arrange for a transfer, contact BRNW to discuss availability and logistics. Transfers must be used in the same year; we can't transfer registrations to the following year.
Trip Insurance
When you register and pre-pay for a trip like this, there's always a chance you'll encounter the unexpected, whether that's an inconvenient flight delay or a cancellation due to sickness or a truly serious medical emergency. In addition, an extreme, beyond-our-control situation could cause the event itself to be canceled. We strongly suggest protecting yourself and your travel investment by purchasing trip insurance, which covers a variety of things that could cause you to miss the trip. The loss of your registration fee due to event cancellation is only covered by some policies. Be sure to check out and compare products.
When you register through our online provider, SignMeUp, your confirmation message will offer an option to purchase trip insurance through McKay Insurance, which insures BRNW events. This policy covers circumstances that would cause you to cancel, as well as circumstances that would cause the event to be cancelled. Go here for a quick quote and to view the options. Click on the pencil for a quote or to enroll. Complete the information in the "Get a Quote" box and click on "Next" to obtain a quote and view the various policies that are available.
For more information, please contact Scott Ziller at McKay Insurance Agency regarding travel insurance: sziller@mckayinsagency.com or 641-715-9923.
CPAP
If you need to use a CPAP machine on the event, you must note that when you register, as well as whether you need electricity to run it at night. We will designate a spot in camp for CPAP users (adjacent to Tent & Porter), and provide electrical access as available. NOTE: If there is an overnight site that will not have electrical access for CPAP, we will let you know ahead of time; this is one reason we require pre-registration.
Bicycle Rides Northwest
5725 NE Cleveland Avenue 
Portland, OR 97211 
503.281.1526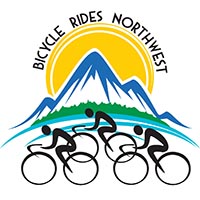 Sign up for our newsletter, to get
all the BRNW news first.
Conestoga Wagon, by Mike Westby
Mt. Shasta, by Phil Bard