Our focus on a great rider experience starts with one crucial element: a great route.
After all, who wants to ride the best-supported event ever, if the riding itself doesn't give you a thrill? So we start by choosing primo routes – routes that explore the highlights of Northwest scenery: winding through National Forests, following the contours of Wild & Scenic Rivers, traversing mountain passes, and exploring Scenic Bikeways and Scenic Byways alike.
And then we work to make them the best-supported routes ever.
Navigation
We're not the kind of tour that sends you out each day to fend for yourself; our on-course support is the stuff of legends. We want you to have the best day possible every day, and we take extra care to do this.
For each day's ride, we provide a route description at announcements the night before, so you know what to expect before you hit the road. Plus you'll have maps and GPS files available, and you'll find clear markings along the route. If there are any oddities such as cattle guards or tight turns, we'll let you know ahead of time. Oh, and we make sure you know about any country stores, cafes, museums or swimming holes you might be interested in!
Rest Stops
If our course support is the stuff of legends, our rest stops are the stuff of gods. We serve lunch in camp at the end of the ride, so we make sure our rest stops provide just about anything you would want as ride fuel. Imagine tables full of delectable fruit, proteins, savories and sweets, complemented by comfortable sitting areas and the friendliest crews you'll ever encounter. We're famous for our rest stops, and it's a well-deserved reputation. You'll typically find more than 50 different food choices at each of our stops – no "banana and a granola bar" refueling here; it's more like a high-end catered picnic!
You'll find rest stops approximately every 20 to 25 miles along the route, based on the route length and where we can find a good spot. Each rest stop has:
An abundance of food – fruits, vegetables, chips, dips, nuts, nut butters, spreads, crackers, chocolate, candies and everything in between. Our rest stop crew are on-the-fly gourmets, and they prepare this awesome layout each day, including gluten-free options. We even provide baggies for you to fill, if you might feel a bit peckish before the next stop.
Beverages including water and electrolyte refills.
Impeccably clean toilets and sinks.
On-site mechanics to help you with any bike issues.
Roving SAGs to drop off or pick up people if needed.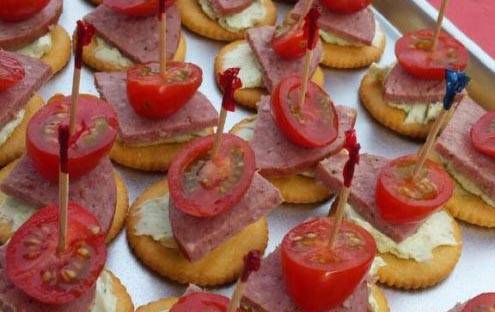 "The food at the rest stops is the #1 attraction for BRNW." 
Gear Drop
At event check-in we'll provide you with a tiny packable bag that fits in a jersey pocket. When the temperatures warm up, you can put extra clothing in the bag and drop it at a rest stop. The rest stop crew will then bring the bags to Camp Central for pickup in the late afternoon.
Water Stops
When the route is long and/or the day is hot, we'll add one or more water stops at appropriate points along the way. These will have fresh water and sometimes energy bars or the like – enough to give you a break and enough resources to get to the next rest-stop feast or to camp. Our SAG vehicles also carry water, so in an emergency you can flag one down for a water refill.
SAGs
Our SAG (Support and Gear) vehicles roam the course each day to provide on-route support. They're easily identified by orange flags and magnetic door signs, and they're driven by people whose main goal each day is simple: to help you out as needed.
All SAG vehicles carry water, tools, tubes, a floor-model tire pump and a complete first aid kit. If you have a mechanical problem that needs one of our mechanics, a SAG will take you to the next stop where there is a mechanic on hand.
Our SAGs are there to give you a lift if needed. If catching a ride to the top (or bottom) of the next hill means you'll finish the day with a smile, we encourage you to catch a short ride on a SAG vehicle.
If you're lagging too far behind the rest of the group, we'll require you to take a ride in a SAG to catch up. This helps us give all our riders the safest and most complete support.
Mechanics
On the course, you'll find a mechanic on duty at every rest stop, coming to your rescue to fix a pesky chain, flat tire or balky brake cable. If you have a breakdown somewhere mid-route, one of our SAG vehicles will pick you up and get you to the nearest stop where there is a mechanic on hand. Our mechanics are superstars and can help out with many things, but it's also important to prepare yourself and your bike for the ride. Learn about preparing your gear for the ride here.
Safety
Safety is our number-one priority for riders and staff. We communicate with emergency response and medical resources along the route in case we have an emergency, and will coordinate with them if you need care beyond basic first aid.
We want to make sure everyone involved contributes to a safe atmosphere, so if you participate you must adhere to our safety policies.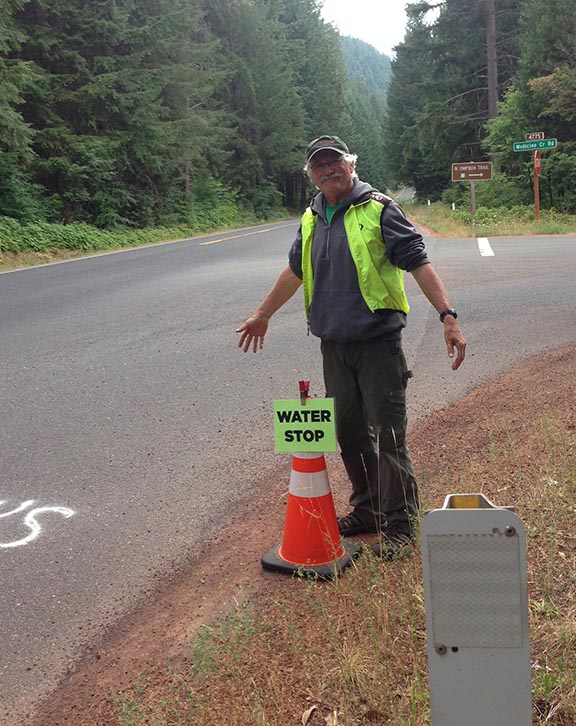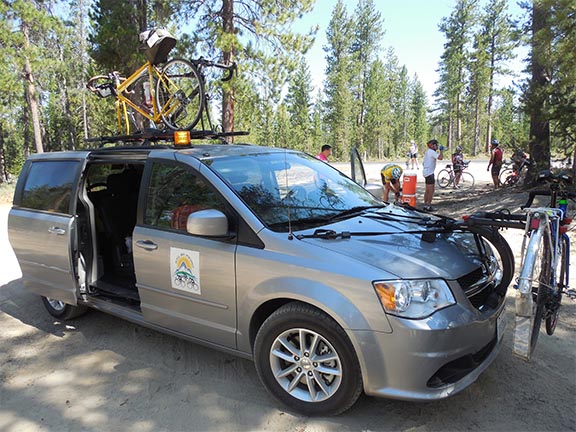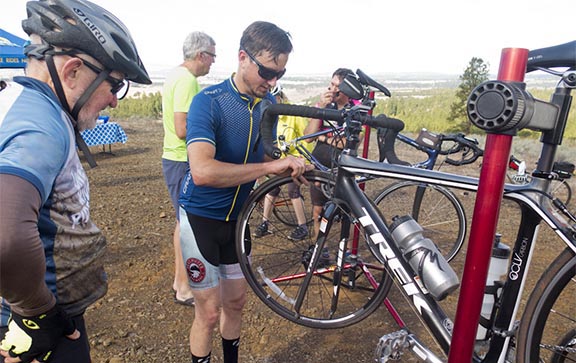 Bicycle Rides Northwest
5725 NE Cleveland Avenue 
Portland, OR 97211 
503.281.1526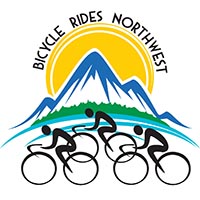 Sign up for our newsletter, to get
all the BRNW news first.
Road to Catherine Creek, by Mike Westby