The "BRNW Family" is a real thing – our many yearly returners have formed strong bonds, and they warmly welcome new riders into the fold.
So our camp atmosphere is less army encampment, and more family reunion (the good ones, where everyone gets along). At the end of your ride each day, you can roll into camp knowing everything will be taken care of – all you have to do is clean up and enjoy the rest of the day.
Our campsites are located in grassy parks, school grounds or fairgrounds, with plenty of room for tents, bikes, dining area, showers, bathrooms and more. We seek out spots with shade trees, but we always bring our own shade with us so you have a cool spot to relax and hang out. For one week, our camp is your home away from home. It's where the ride starts and finishes each day, and where you'll have meals, entertainment and a good night's sleep.
Camp Central
Every good party has a hub, where the action happens and people gather. For BRNW, that's Camp Central. Here you'll find snacks and drinks, information on in-camp and town activities, some first-aid help if you need it, and a crew of cheerful, helpful people ready to take care of you. Have a question? They'll know the answer, or find it for you. Activities, menus and information for the day are also displayed on white boards. This is also where we have our Lost & Found service.
Did we mention the snacks and drinks? This is like a ritzy all-inclusive resort – with no extra charges for the good stuff. When you get to camp after your ride, graze on a variety of chips, dips, nuts, candy, fruits and vegetables.
We'll have soft drinks, juices, flavored waters, chocolate milk and beer (unless we're on school grounds) on ice, ready for you before and during dinner. We provide an impressive variety of both craft microbrews and lighter macrobrews. Our water and electrolyte refill stations are open at all times to refill your water bottles and keep you hydrated.
Food and Drink
At BRNW, we take food seriously – both quality and quantity. We know a hungry cyclist isn't a happy cyclist, so we provide tasty meals and snacks throughout the day. Our long-time caterer is Catering Rides Northwest, headed up by chef Kim Conklin and her crew. After many years of experience, it's safe to say that they know how to feed hungry cyclists. Kim also works to incorporate local flavor; we include guest chefs, baked goods and locally sourced food whenever possible — one of the many perks of the bountiful Northwest.
Our menus vary some from one ride to the next, but you can check out a sample menu here.
Breakfast – Breakfasts are served each morning at 6 a.m. in the main dining area, buffet-style. If you like having a big breakfast, we can fill you up; for the lighter eaters we have fare including fruit and yogurt. All breakfasts have a main course and several sides, with both meat and vegetarian options. We include steel-cut oats, yogurt and fruit with every breakfast. A real highlight is our fresh ground coffee from Strictly Organic Coffee in Bend every morning at 5:30, plus hot chocolate, milk, milk substitute, tea, cider and juice with the meal.
Lunch – If you didn't get enough at our amazing rest stops, you can grab lunch when you arrive in camp. Our lunches feature fare such as sandwiches, wraps, pizza, taco bar, salads, snacks and other great options, including gluten-free foods. And plenty of cold beverages to quench your thirst!
If we're in a town on a layover day, we may send you out on your own for lunch so you can try a local brewpub or café in the area.
Dinner – At dinnertime we all gather to share stories, drink a beverage, laugh and… well, eat some more. Dinner is at 6 p.m. every evening, served buffet-style and enjoyed under our dining canopies. Catering Rides Northwest does a superb job of providing the right mix of protein, carbs and healthy goodness, topping it off with delicious desserts.
Here's a sampling of recent menu items, to whet your appetite: how about blackberry-chipotle-marinated pork tenderloin with mashed red potatoes, salad and strawberry rhubarb crisp? Or alder-smoked steelhead with a wild rice and vegetable blend and cheesecake with raspberry coulis? Yeah, we know: bring it on! All dinners also include milk, chocolate milk (a cycling favorite), decaf coffee, iced tea and hot tea.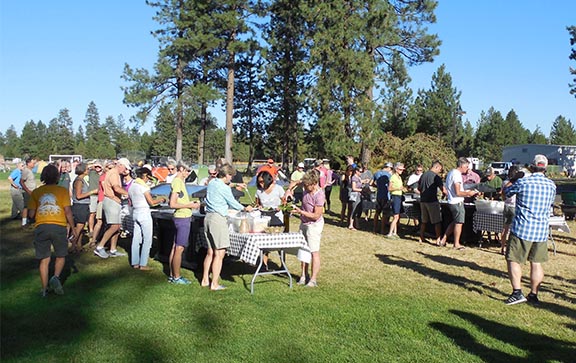 Announcements, Entertainment and Activities
Every evening after dinner, we'll recap the highlights of the day and give you all the information you'll need for the next day, including route tips, interesting things along the way, and what to expect in camp or do in town.
One of the best things about touring is the chance to meet new people and experience what communities along the way have to offer. So we find a variety of speakers and/or local entertainment each evening, to give you a taste of the local or regional history and culture.
We also organize a wine social one night on the ride, so you can try some wine and mingle with fellow riders. If you want to participate, bring a bottle to event check-in and we'll carry it for you until the wine social.
Showers and Laundry
Hot showers are available from 5:30 to 7:30 each morning and 2:00 to 9:00 each evening. The hours change on layover days and occasionally for special circumstances; check the sign at the Shower Truck for more information. We also have sink stations for washing hands, shaving and brushing teeth.
We provide fresh, clean towels for the showers each day, so you don't have to deal with a wet towel in your stuff. The towel service is for showers only; if you plan on using a towel for swimming, yoga or in and around camp, please bring your own.
We provide buckets and detergent so you can hand-wash and freshen up your clothing if desired.
Baggage
We'll haul your bags for you every day – just bring them to our baggage trucks in the morning and you'll get them back that afternoon in camp. Unless you've signed up for our Tent & Porter service, we'll have wheelbarrows available for hauling your baggage from the trucks to your tent site and back. We also arrange in some host towns to have "Baggage Sherpas" – typically a local kids' group or sports team – to haul bags for tips, as a fundraiser.
Mechanics and Bike Pumps
We're excited to be working with our new partner Cyclepath, one of Portland's finest bike shops. Besides a clever name and a great tagline ("Custom Bike Love"), the Cyclepath folks are true advocates for every kind of riding in Oregon.
Our mechanics are a big part of making sure you and your bicycle enjoy your adventure! Their goal is to perform any repair you may need – from airing up your tires to building a new wheel. There's no charge for service; you only pay for parts. They also have a small retail shop, stocked with many items such as bike parts, clothing and accessories that are available for purchase. Forgot your gloves? They'll likely have a pair for you to buy. The mechanics will be open for business in camp every day starting at 4:00 p.m.
Need to pump up a tire? We've got you covered with a self-serve tire-pumping station.
Our mechanics are superstars and can help out with many things, but it's also important to prepare yourself and your bike for the ride. Learn about preparing your gear for the ride here.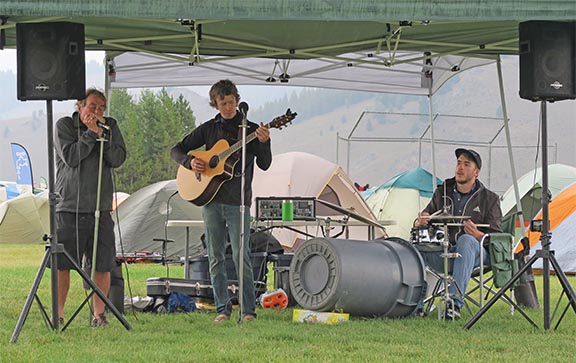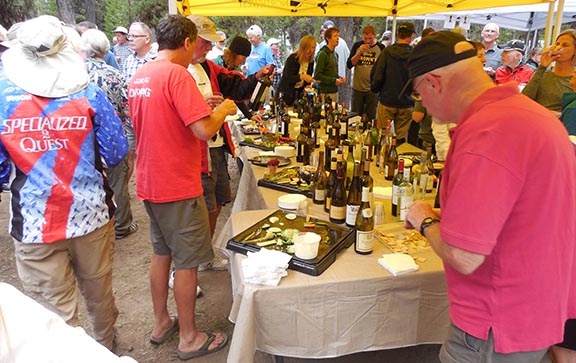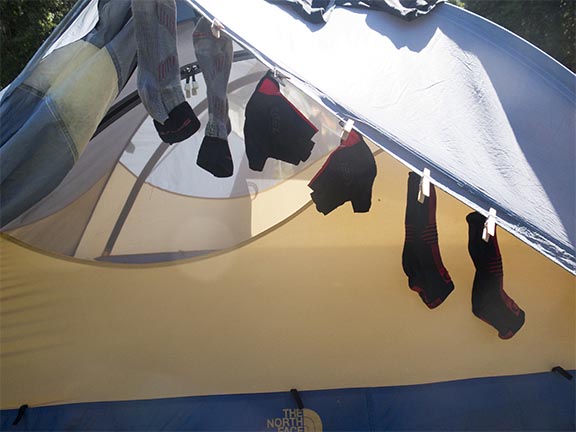 Bicycle Rides Northwest
5725 NE Cleveland Avenue 
Portland, OR 97211 
503.281.1526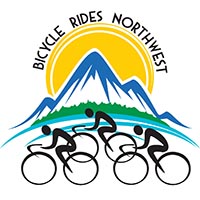 Sign up for our newsletter, to get
all the BRNW news first.
BRNW Layover Day, by Phil Bard