One of the best things about being a smaller tour is the sense of connection everyone feels – it's a close-knit group, and we like it that way.
So you can keep up on everything BRNW by subscribing to our newsletter and reading our blog. And if you need to contact us, you'll get a prompt and attentive reply.
The newsletter is the best way to know what's important – like when registration opens, so you can get a spot on the ride of your dreams. We don't inundate you with this; it's periodical. Sign up below to get the newsletter now! The blog is where you'll find "On Your Left – Passing Thoughts," Executive Director Jim Moore's entertaining serial blog, as well as Dr. Anne Linton's training tips, daily updates from our events, and more.
If you've signed up for one of our rides, no need to sign up here – you're already on our email list!
Sign up here for our newsletter
Contact
There are multiple ways to connect with us…
For ride registration and general questions about any of our rides, contact Bicycle Rides Northwest:
5725 NE Cleveland Ave., Portland, OR 97211
503.281.1526
info@bicycleridesnw.org
Bicycle Rides Northwest
5725 NE Cleveland Avenue 
Portland, OR 97211 
503.281.1526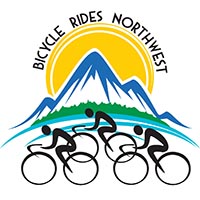 Sign up for our newsletter, to get
all the BRNW news first.
Additional photos contributed by:
Alice Designs
Bill Buckley
Miranda Morehouse
Jack Newlavent
Steph Routh