If you're wondering who BRNW is and what we're all about, well, here's the scoop.
We were originally known as the Oregon Bicycle Ride, after Sandy Green and some friends fulfilled their vision of a great group ride through a beautiful state, in 1987. The first OBR took 68 riders from Hells Canyon to the Oregon Coast. From the days of carrying a wringer-washer and an electric stove around in the back of a pickup truck, BRNW has evolved to include friendly SAG vans, expansive rest stops, portable toilets and showers, catered meals and more.
We focus on the best possible rider experience – we take that very seriously – and BRNW stands out for delivering some of the best fully supported bicycle tours in North America. Even after more than 30 years, we continue to get better and better. Come see for yourself – we hope you'll join us for one of our rides soon.

Mission
BRNW's mission is to provide fully supported bicycle tours that deliver an exceptional rider experience, showcase the natural beauty of the Northwest, and benefit communities and businesses in the region.
Ride Size
As part of a great rider experience, we limit the size of our events. We know a smaller group makes a better event for riders, contractors and crew. So we limit our events to 300 riders – small enough so you can renew friendships and build new ones, without getting lost in a crowd.
Governance
BRNW is a registered nonprofit organization, governed by a Board of Directors composed of cycling enthusiasts who enjoy offering a well-organized ride along an outstanding route.
Our Board of Directors is the guiding force behind BRNW's events. To read the full bios of these dedicated advocates, click on any photo.
Bicycle Rides Northwest
5725 NE Cleveland Avenue 
Portland, OR 97211 
503.281.1526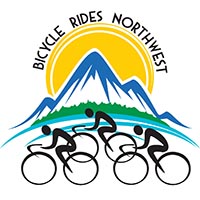 Sign up for our newsletter, to get
all the BRNW news first.