The magic doesn't happen without a dedicated team of people working hard toward a common goal.
For more than 30 years, we've enjoyed indelibly strong support from a cast of directors, staff and crew. We have a great mix of dedicated veterans and new faces – all focused on providing you with an unparalleled rider experience.
Our management team works year-round to plan stellar events – and the Team Leads and their crews are the folks who make those plans come true. Meet our leaders on the event – to read full bios for people on this page, click on any photo.
"My first ride of this type and distance was outstanding on many levels! It was a challenge I was able to accomplish with the help of a great staff and new friends I met."
Bicycle Rides Northwest
5725 NE Cleveland Avenue 
Portland, OR 97211 
503.281.1526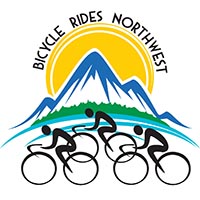 Sign up for our newsletter, to get
all the BRNW news first.