Roads and towns you might otherwise miss knowing
The breathtaking landscapes of the Northwest
A refreshing break from the everyday world
Indelible moments, shared with old friends and new
Scroll down to find out more.
"Beautiful scenery, terrific crew, fabulous food – what more could one want?" 
Registration for BRNW Oregon 2018 and BRNW California 2018 is open – lock in your summer adventure today!
Bicycle Rides Northwest
5725 NE Cleveland Avenue 
Portland, OR 97211 
503.281.1526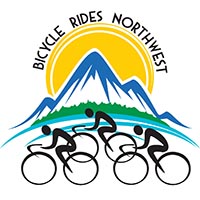 Sign up for our newsletter, to get
all the BRNW news first.
Mt. St. Helens, by Phil Bard 

Sisters, OR, by Garde Wells

Crater Lake, by Phil Bard

Silent Creek, by Bill Buckley 

BRNW Riders, by Thia Konig